Evergreene Technology Park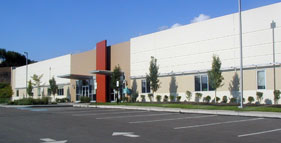 EverGreene Technology Park, located adjacent to Greene County Airport, is pleased to call Franklin Township home. The sprawling 248 acre business park epitomizes the rolling hills and pastoral splendor of Greene County. EverGreene is located within one mile of Interstate 79 and is only one stop light from the interstate corridor for travel north to Pittsburgh or the 20 mile trip to neighboring Morgantown, W.Va.
Greene County Industrial Developments, Inc., (dba Greene Alliance for Development) chartered by the Commonwealth of Pennsylvania in 1957 as an industrial development corporation, is both the park owner and developer. Along the way, partnerships and strategic alliances were developed with Greene County Industrial Development Authority, Horizon Properties, Waynesburg University and Widmer Engineering to further support the development of EverGreene.
Original development in EverGreene kicked off in late 2004 and today is home to seven business entities as well as the Waynesburg Readiness Center (Armory). Private and public investment through 2014 is $44,000,000.00 and employment is closing in on 200 workers. EverGreene has twice been designated a Keystone Opportunity Zone (KOZ ), first in 1999 and secondly in 2011. The tax free property was enabled by cooperative agreements through the County of Greene, Central Greene School District and Franklin Township. The second designation expires December 31, 2017.
Four pad-ready sites are available for immediate occupancy and construction (March 2015) with other acreage still to be developed.
Greene County Industrial Developments, Inc. has been recognized by the Pennsylvania Department of Coffilnunity & Economic Development as a certified industrial development corporation. In addition to pad-ready sites, financing opportunities for businesses and manufactures of all sizes is available for access to low cost interest funds as well as various employee training programs.
Franklin Township and EverGreene Technology Park is a place to call home. For additional information please contact Donald Chappel at 724-852-2965 or [email protected].